BackJune 25, 2017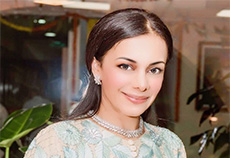 The second half of 2016 up until the first quarter of this year was a busy period for Al Tasnim Group and its executive director, Devaki Khimji, as the company carried out main contractor duties on 11 projects.
These projects include the National Bank of Oman and Phase 1-3 of the Regional Headquarters Complex for the Royal Oman Police at Rustaq and at Ibri, for which it took care of civil, mechanical, electrical, and plumbing (MEP), and finishing activities.
Al Tasnim was also the main contractor for Phase 2-4 of the Al Mouj Muscat Sector 6 residential development, which saw the company implement all the civil, MEP, and finishing works for 99 luxury villas. According to the company, the next 12 months will see it working on 18 projects, including a proposed border post complex at Buraimi, a mixed-use development at Ghala Heights for Al Fardan, and an accommodation and recreational building at Sohar.
Al Tasnim has also been awarded the main contract for the American British Academy at Al Irfan, the Omantel Headquarters at the Oman Convention and Exhibition Centre, and the OMINVEST headquarters.
Although all of the group's projects are in Oman, Khimji told Construction Week that Al Tasnim is "actively reviewing opportunities in the wider GCC".
Elaborating, she said: "We remain committed to growing the business and, in parallel, to consolidating the efficiencies over the [next] 12 months. This may require us to consider moving into a wider range of activities, possibly into different industries and also different countries, but we definitely see such growth as both a challenge and an opportunity."