DEVAKI GULABSI KHIMJI, Executive Director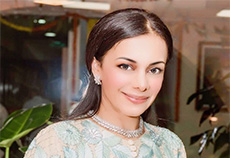 Devaki served as the Managing Director and Founding Partner of India Circus Retail Pvt Ltd. in India for 4 years. Her business acumen and foresight were essential to India Circus' launch and financial growth. She guided the brand through the market with her reputed management skills, precedent from her past endeavors. Previously, she has embarked on various successful entrepreneurial ventures, implementing her expertise to ensure the best fiscal reception of her brand. She has also acquired an indispensable understanding of the global market, including the domain of electronic-commerce. With strong management skills, both traditional and technologically-specific, Devaki's experience and proficiency has channeled her businesses and aspirations in the appropriate direction.
Devaki combines her passion for fitness with a keen business sense, which has made her one of the most successful entrepreneur in the fitness industry. She is solely responsible for the smooth functioning of all K11 Fitness Management (India) projects. She has also pioneered many fitness club/gym management systems and ensured their successful implementation. K11 has grown from a band of 11 people to a company with almost 400 employees due to her vision and management abilities.
Devaki joined the Al Tasnim Group in 2012 and immediately restructured the Group into manageable divisions. As Executive Director, she not only manages and steers the Group in right direction but also adds value through introduction of new product lines.
DHIREN CHAITANYA KHIMJI, CEO – Corporate Services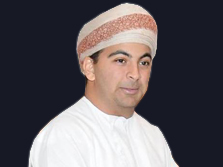 Dhiren graduated in 2006 from University of Warwick(Warwick Business School (WBS)) with a Bachelor of Science (Major in Accounting & Finance). He also holds a professional qualification (ACCA) from The Institute of Chartered Accountants of England & Wales.
He has gained substantial experience training with the UK based Auditing Firm Moore Stephens in the area of Statutory Audit, Tax and Consulting.
He joined the Group in 2012 and has handled various areas of critical operations.
Dhiren is the Chief Executive Officer of the Group with specific responsibilities for all Corporate Services.
MOHIT CHAITANYA KHIMJI, CEO – Group Divisions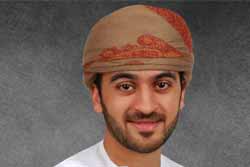 Mohit graduated in 2013 from University of Loughborough with a Bachelor of Science (Major in Accounting & Finance). He joined the Group immediately after his education.
Mohit is the Chief Executive Officer of the Group and is heading all Group Divisions with specific responsibility for profitability of various divisions in the Group.
UPALI MARASINGHE, Director – Commercial & Contracts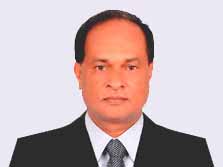 Upali is a Chartered Quantity Surveyor & Chartered Builder and a Fellow of the Royal Institution of Chartered Surveyors, the Chartered Institute of Building and Member of Chartered Institute of Arbitrators with over thirty years' experience in the International Construction Industry.
He joined the Group in 1984 and has been in senior management positions for over 25 years. In 2008 he was promoted to Director – Commercial & Contracts and appointed to the Group's Board in 2014.
He is responsible for all commercial and work-winning functions, development and delivery of Company's strategic plan and Corporate Policies which include complete Commercial & Contract Management and Quantity Surveying functions, on a broad range of projects including Commercial, Residential, Hotels, Educational, Offices, Civil Engineering, Oil & Gas Installations and Infrastructure. Upali was instrumental in developing the Company into a sustainable, successful and market leading Contractor.
AJIT ENGINEER, Advisor to Board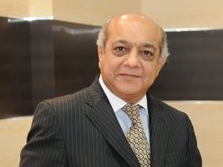 Ajit is a Commerce & Law Graduate and Member of the Institute of Chartered Accountants of India (1980). Ajit brings in over 38 years of experience providing fiscal, strategic & operational leadership to the Group. Over the last 25 years in Oman, he has worked with a licensed Financial Institution, served as Chief Executive Officer for a number of years and developed excellent relations with Customers, Vendors, Banks (local & offshore) and Business Associates in various industries.
Dynamic and result oriented with a track record of performance, he combines the twin role as Advisor to Board and Member of the Audit Committee. His key strengths include, keen analysis and insights of every issue, team approach to drive organizational improvements and implementation of best practices. Current focus is in the area of Banking, Treasury & Finance, Audit & Tax, Legal & Compliance, IT and New Business Opportunities.